ACL injuries
With a recent influx of ACL ruptures coming through the clinic, I thought it timely to provide a little more information to you all about the injury and its consequences.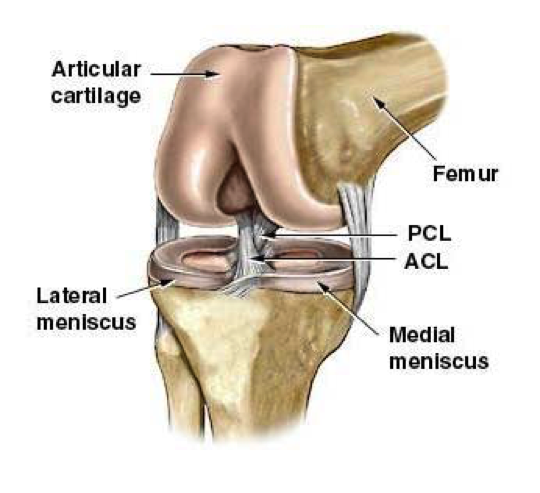 Anterior Cruciate ligament rupture is one of the most common and serious injuries to the knee. The consequences of this injury, is not only the immediate disability but also the long term effect on function of the knee. As is often the case with most injuries, there can be more than just the ACL that has been damaged. Usually there is bruising to the knee joint as well as potential damage to the meniscus.
Rupture of this ligament affects the stability of the knee and is why it can cause such problems for people. Its job is to stop the movement forward of the tibia on the femur and when ruptured can often give the sensation of instability.
If you follow sport, then you will have more than likely seen the close up coverage of various sports people either getting caught up in a rugby tackle or landing awkwardly while playing netball and collapsing to the ground. Sports that we often see associated with this injury are rugby, soccer, skiing and netball. The mechanism of injury is quite different for each of these sports. Netball is generally concerned with non-contact type of injury where there is a sudden deceleration prior to a changing in direction or a jump and landing motion. The non-contact type of injury usually occurs when the foot lands on the ground and the knee snaps back into extension.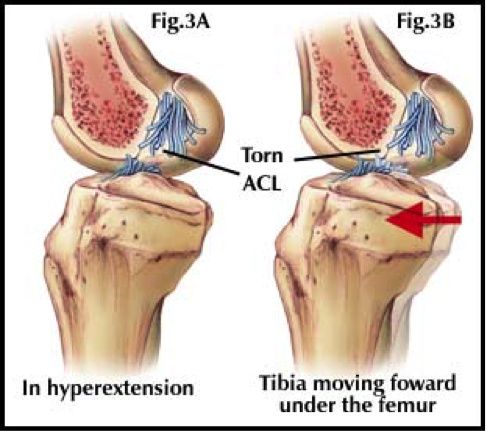 Contact ACL injuries such as occurs in rugby, are a result of force applied to the outside of the knee inwards, causing the knee to collapse.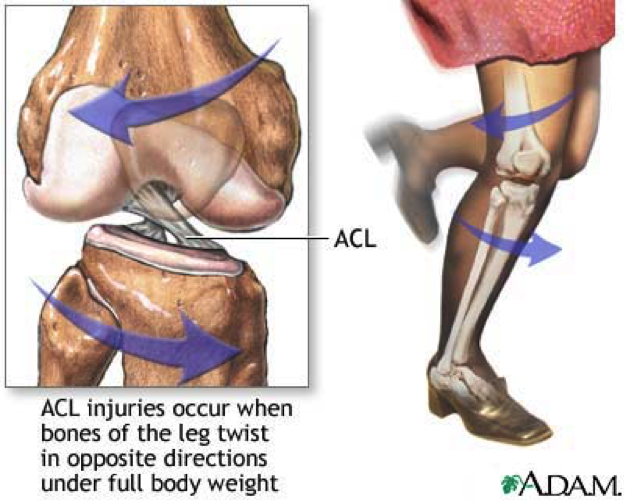 Why do some people get this injury compared with others? Sometimes it is purely bad luck and other times it can be related to how we move our bodies and the muscles we recruit to perform certain tasks such as jumping and landing. There can be differences in the way we sequence our movements from one individual to the next or even between male and females.
The immediate management is usually to let the acute knee settle down, followed by a period of prehabilitation. Following this, surgery is the best option. It is a good 6-9month recovery following the surgery depending on what it is you want to get back to doing. Surgery involves replacing the ruptured ligament with an autologous graft from either the hamstring or patella tendon.
It is important long term to regain the stability around the knee, as recent studies have shown that there is an increased likelihood of developing osteoarthritis in the knee later in life.