Pilates
Clinical Pilates classes are ideal for rehabilitation, injury prevention, improving strength, stability and all-round fitness.
---
Get started with our Starter Individual Pilates sessions
If you are new to our Pilates programme, you'll start with 2 to 3 one-on-one sessions with a Physiotherapist. This is the perfect way to progress along your wellness and performance pathway. These starter sessions include an assessment of your mobility and functional stability, what your next step should be and importantly, what goals you are aiming for in the future. We'll cover the key Pilates exercises and movements, and ensure you are comfortable and familiar with using the reformer equipment.
After your starter one-on-one sessions, you're all set to join an awesome small group class!
Book starter Pilates sessions with reception. Call 09 378 6890.
Group Pilates Classes
We have a number of classes through the week designed for varying levels of ability. Classes utilise our reformer equipment for added control in movements and targeted strengthening. Based on your one-on-one sessions, we can guide you on which class options will suit best.
See our weekly timetable here:  CLASSES
Each group class is 45min and has a maximum of 4 people.
Classes are led by one of our experienced Physiotherapists, giving attention to any injuries, areas of concern or performance goals you have.
It's essential to book your class as spots are limited.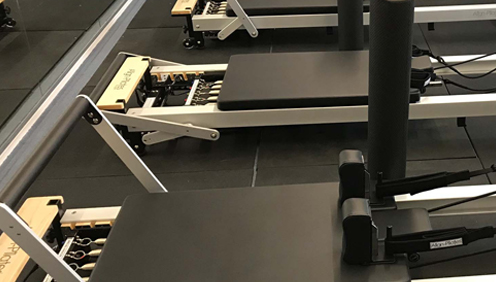 Details & Fees
Group Pilates Reformer Class:

Group Classes are $40
Or purchase a block of 10 for $350 (valid for 6 months from purchase)
Individual Pilates Reformer Session:
Starter one-on-one sessions, and ongoing private sessions, are available at your normal physiotherapy fee:
Private individual session –  initial $110, follow-up sessions $90
ACC individual session – initial $60, follow-up sessions $50
Book Now
To get started book your starter sessions with reception. Call 09 378 6890 or email info@ponsonbyphysio.co.nz.
If you're already into our group classes you can book these easily online through our online booking system.