FMS Biomechanical Assessment
A comprehensive look at how your whole body moves, for performance and injury prevention.
---
At Ponsonby Physiotherapy we use the Functional Movement Screen (FMS) as our biomechanical assessment tool throughout your treatment pathway. Our physio team apply it frequently as part of your normal physio sessions. This closes the gap from treating only the symptoms of your injury, to treating the cause of your injury.
You are also able to book a dedicated FMS Biomechanical Assessment separately. With or without injury, this session provides an in-depth review of your current body function and movement in order to support performance improvement and injury prevention.
Who is a FMS Biomechanical Assessment for?
A complete FMS Biomechanical Assessment may suit those planning to increase their exercise levels, prepare for an event, or in a pre/post-season sports period. The Assessment is great for injury prevention; identifying both strengths and weaknesses in your movements. It can also help if you have a history of recurrent injuries.
What is the Functional Movement Screen?
FMS is the screening tool we use when completing your Biomechanical Assessment to identify limitations or asymmetries of movement. FMS uses objective and validated standards to check your movement baseline and build foundations for lifelong movement success.
Certified professionals use FMS to discover the best opportunities to improve movement and identify how to exercise with purpose and precision, in order for individuals to achieve their fitness, performance or return-from-injury goals.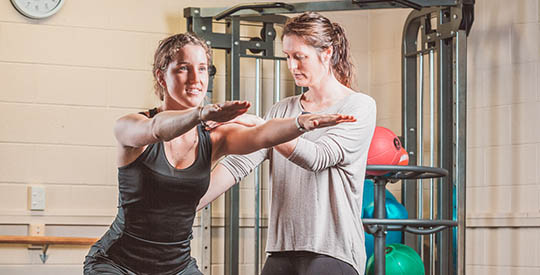 What to expect
The FMS Biomechanical Assessment will take a comprehensive look at how your whole body moves. Your physio will guide you through a series of seven fundamental movement patterns that are key to functional movement quality in individuals. Please wear comfortable and loose-fitting clothes for this.
After progressing through the screening an individualised exercise program is built for you. Whether it be clinical Pilates based, or strength & conditioning based; this is the next step in your pathway to becoming stronger and preventing recurrence of injury.
Book an Assessment
Please allow 1 hour for your Assessment session. This will take place in the clinic's gym area.
Private Fee $120.00
ACC Surcharge $60.00
Contact the clinic at info@ponsonbyphysio.co.nz, or call us on 09 378 6890 to arrange a time.