Ankle sprains and strains
Ligaments help to provide stability to the ankle by attaching bone to bone and are the most commonly injured area of the ankle.  There are generally 3 common types of ligament injuries around the ankle; lateral, medial and high ankle ligament sprains:
Lateral 
The outside or lateral ligament complex is made up of 3 ligaments and is the most commonly injured ligament around the ankle. Severity depends on the degree of damage to the ligament and how many of the ligaments are affected by the injury.  An injury like this could occur if you landed on uneven ground and rolled over on the outside of your ankle. This is termed an inversion injury.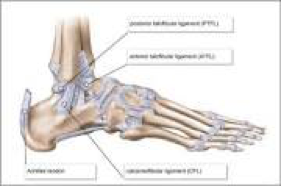 2. Medial
The inside ligament is known either as the medial ligament or the deltoid ligament. Compared with the lateral ligament, the medial ligament is comprised of only one thicker ligament shaped a little like a fan. It is not as common as the lateral ligament injury but still occurs in a high number of sports when the foot is weight bearing and there is a rapid change in direction such as netball, basketball and football. In technical terms it is called an eversion (twisting outwards of the ankle) during weight bearing injury.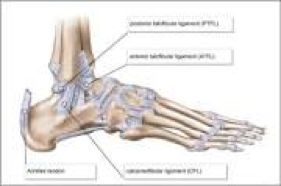 3. High Ankle
High ankle ligament strain is not nearly as common as your typical ankle sprain but still occurs relatively frequently and requires early detection as they are managed differently to your normal ankle sprain injury. This ligamentous area is located above the ankle between the two lower leg bones (tibia and fibula). Injury most commonly happens when the foot is planted on the ground and then an outward twisting motion of the foot occurs.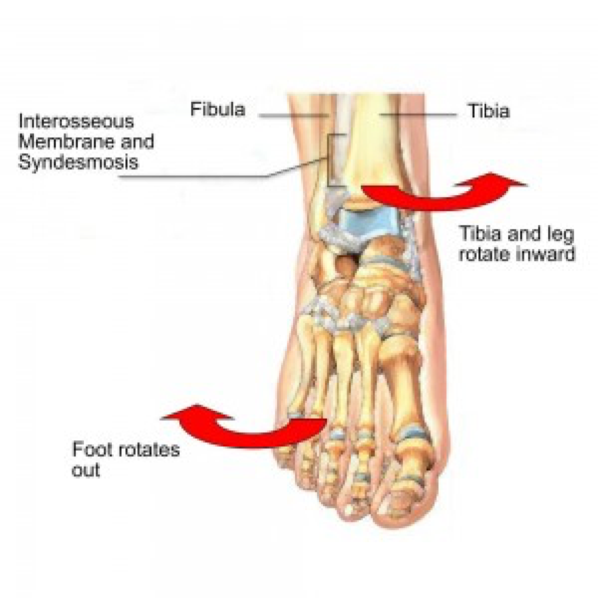 Treatment of ankle injuries
Management of ankle injuries varies depending on the severity of damage to the ligaments.  It can be anything from a mild sprain of the ligament complex to tearing the ligament itself, causing instability around the ankle.
Following an ankle sprain injury there is often a high risk of repeat injury if the ligaments and other structures around the ankle have not been rehabilitated appropriately.  This is because the balance mechanisms around the ankle become disrupted, which can limit the movement, strength and stability of the ankle.
Ankle rehabilitation requires restoring ankle movement, improving strength around the soft tissues of the ankle as well as focusing on balance retraining and sport specific exercises if necessary.
It is important to see your physiotherapist as soon as possible to get the right advice on initial injury management, guidance on activity levels and to help determine the best course of treatment.
Book your appointment at Ponsonby Physio
Ph: 09 378 6890
Email: info@ponsonbyphysio.co.nz